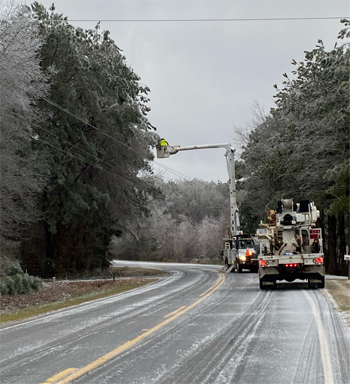 Winter storm Izzy did quite a number on South Carolina. At its height, 50,000 electric cooperative consumers lost power because of fallen trees and limbs on power lines.
Co-op crews from in state and out of state helped affected co-ops restore power as quickly and safely as possible.
Mutual aid is what helps cooperatives "cooperate" with each other and send assistance when needed.
We're thankful for all the cooperative employees who worked tirelessly to get the lights back on.
Get the latest from our Twitter feed here.